Have you heard the exciting news?
We recently launched our e-newsletter so we can drastically reduce printing and postage costs. It's important to us that every penny you donate to Adeara Recovery Centre be spent wisely and efficiently.
CLICK HERE to try it now.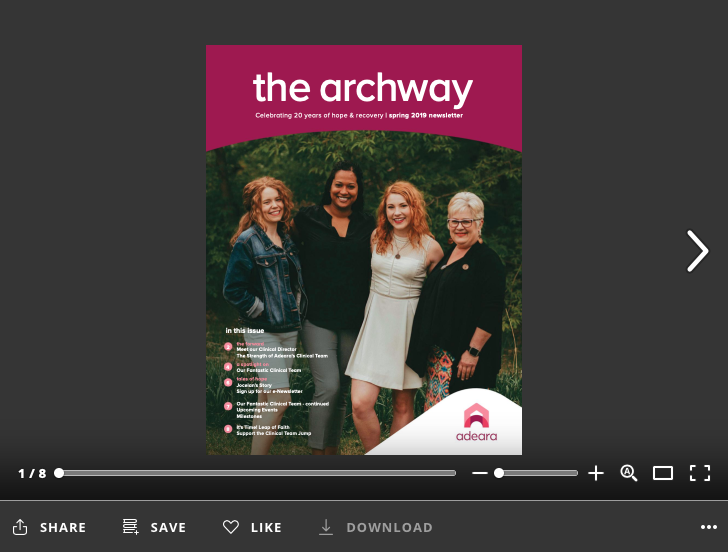 THANK YOU for Subscribing to our e-Newsletter
Thank you to everyone who has already subscribed to our e-Newsletter list. We have reduced our printing and postage costs by hundreds of dollars each month, and the savings just keep growing. That's fantastic!
So, now it's your turn…
If you also want to subscribe and conveniently receive our newsletters in your inbox, please send an email to shauna@adeara.ca and say, "YES, SIGN ME UP FOR YOUR E-NEWSLETTER!"
THANK YOU for being a valuable member of our Adeara community.
We love and appreciate each one of you! ♥