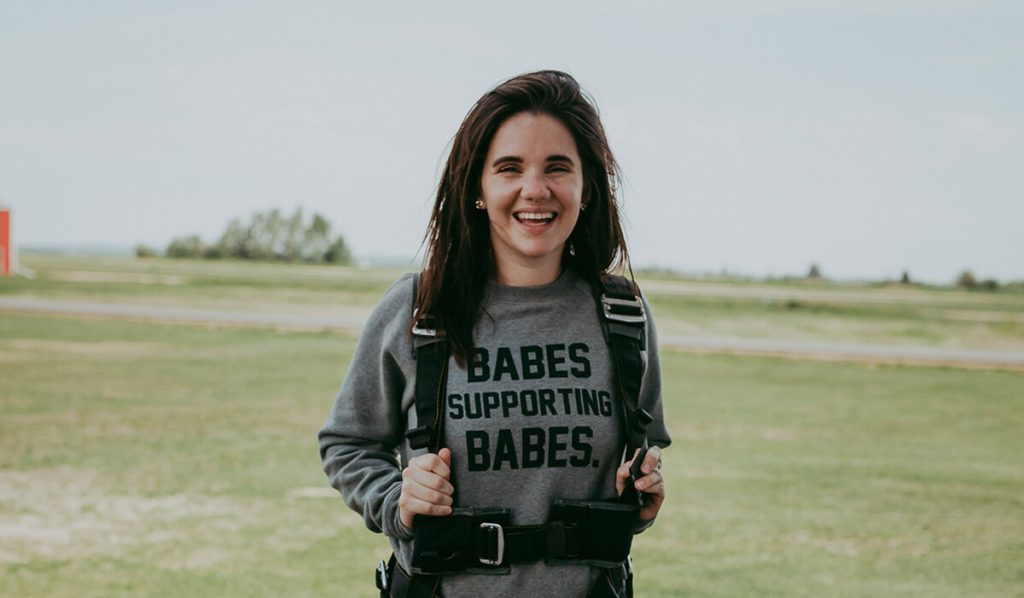 THIS YEAR'S LEAP OF FAITH TANDEM SKYDIVE BEGINS AT 14,000 FEET, AND WE ARE LOOKING FOR PASSIONATE, BRAVE CHANGEMAKERS!
EDMONTON, ALBERTA (June 14, 2019) – Sixty courageous Albertans who are passionate about making a difference will jump from 14,000 feet at Edmonton Skydive on Friday, June 14th, 2019, from 9am to 3pm. These brave souls are raising funds for a local charity that helps women and children in crisis recover from addiction, poverty, trauma, and abuse.
It will surely be one of the most exciting events of the summer!
Festivities include:
Skydiving
Live Music
Food Trucks
"Fly-By Marketplace" (featuring some of Edmonton's finest vendors)
Join the jump supporting Adeara Recovery Centre—build relationships, take chances, and create sustainable change for women and their families! … Learn more