Our new identity is unveiled!
October 2, 2017
Something is different around here. The Edmonton Dream Centre has got a new identity… ADEARA. And with it has come some exciting new changes.
We Have a New Identity… Adeara Recovery Centre
As of October 5, 2017, the Edmonton Dream Centre has transformed our look and feel to better reflect the spirit of our work. We have rebranded to become ADEARA.
Our Mission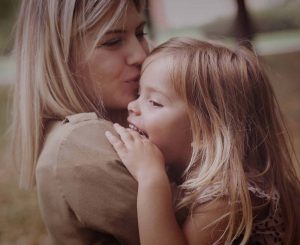 Our mission, of course, remains the same—we continue to help change the lives of women who are at risk in our community.
But as we grow in size and scope, we recognise even more the need to ensure that our purpose and our message unite under a banner that unites every facet of what we do and who we work to aid.
Our History
From humble beginnings as a street ministry in a little pink house, two families with big hearts—Harry and Ellen Baur and Bruno and Hertha Buchstein—wanted to make a difference for those who are impoverished, vulnerable, and struggling with addictions and mental health challenges. They had a dream to make real change in our community by changing the lives of the women and children. Born of that wish was the Edmonton Dream Centre.
Now, as we evolve into Adeara, we will continue to reflect that original dream in our new identity.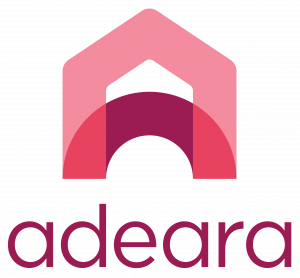 Adeara has a New Logo
Adeara's new logo pays homage to that little pink house from which we started.
The "A" symbolises a Home where women can belong, as well as an Archway where they can find safety and recovery.
At the heart of it all, the name, Adeara, is inspired by the Hebrew word meaning 'Strength.' It is a tribute to the women in our care who show incredible strength each day as they continue towards recovery. In this name, we hope that the inspiration for our women's inner strength can be found.
Adeara Means 'Strength'
From the first steps into Adeara, women can learn to rediscover their inner strength and the strength of God through hope, healing, and transformation. It's what we like to call "growing forward"—a term that we've coined as our new tagline.
To Adeara, growing forward means empowering oneself to grow beyond addiction, beyond helplessness, and forward into the light of God and into our community again.
The Future is Bright
And with these changes comes an even brighter hope for Adeara's future. With renewed vigor and purpose, we are working to expand and evolve into a newer, larger centre where we can help even more families grow beyond their vulnerable situations.
As one of our founders, Bruno Buchstein said,
"I knew God had a plan, and we just did the best we could and put all of our trust in Him."
God is good, and here we are, growing forward because of our faith and service. And Adeara will remain strong with that continued faith and all of your continued support.
Thank you from all of us at Adeara.